Wild Wednesday Walks!
This month we will be visiting Campbell Valley Park Little Loop Trail. Join Naturalist Al Grass and dress for the weather! Bird sighting highlights include Barred Owls, Red Breasted Nuthatch, Pileated Woodpeckers, Northern Flickers, and much more! Meet up at the 16th Avenue Entrance just past 200 Street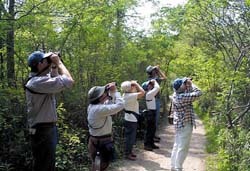 When: Wednesday, November 13th - 10 am to Noon
Where: Campbell Valley Regional Park
Little Loop Trail
Meet up at parking lot off of 16 avenue just past 200 St.
Dress for the weather and don't forget your binoculars!