Wild Wednesday Walks!
Due to the increased wildlife activity, we will be walking the White Rock Pier this January. Join Naturalist Al Grass and learn about our winter resident shorebirds and seabirds. Watch for grebes and loons and much more! Meet up at the head of the pier at 10 am and dress for the weather!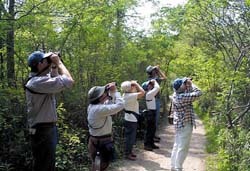 When: Wednesday, January 15th - 10 am to Noon
Where: White Rock Pier
Dress for the weather and don't forget your binoculars!