Wild Wednesday Walks!
Join us for an informative bird watching walk at Elgin Nature Park in April! This park offers a diverse habitat of wetland and forest as well as tidal habitat along the Nicomekl River. Watch for migrating songbirds, warblers and shorebirds!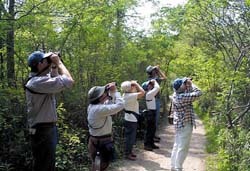 When: Wednesday April 10th - 10 am to Noon
Where: Elgin Nature Park - 136th and Crescent Road
Meet at the 2nd Parking lot one block west of Elgin Heritage Farmhouse.
bring your binoculars and dress for the weather!