Send us your photographs for our photo gallery! Email pictures to wbu109@shaw.ca
Photo Gallery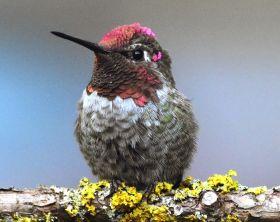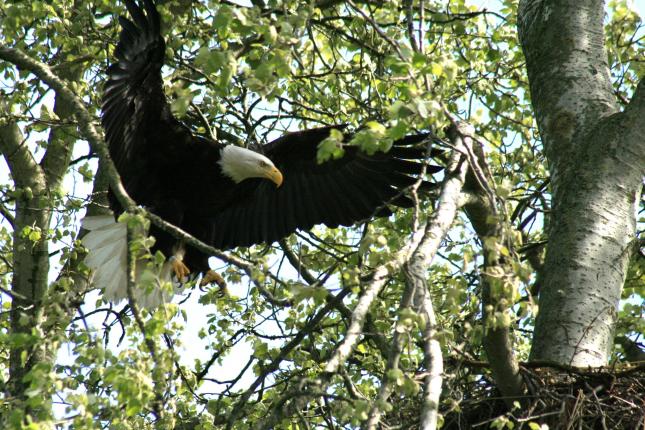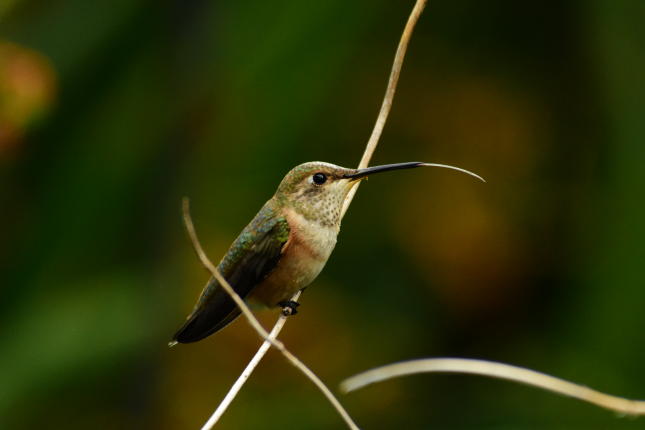 Beautiful photo's submitted by Bruce and Peggy Thompson! The first photo is a male Anna's Hummingbird and the second hummingbird photo is a female Rufous Hummingbird!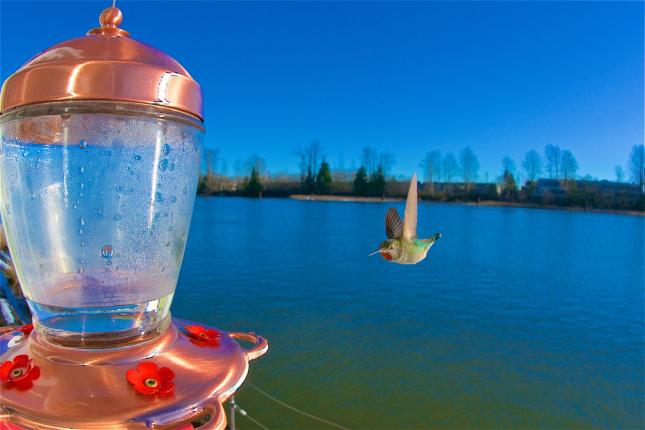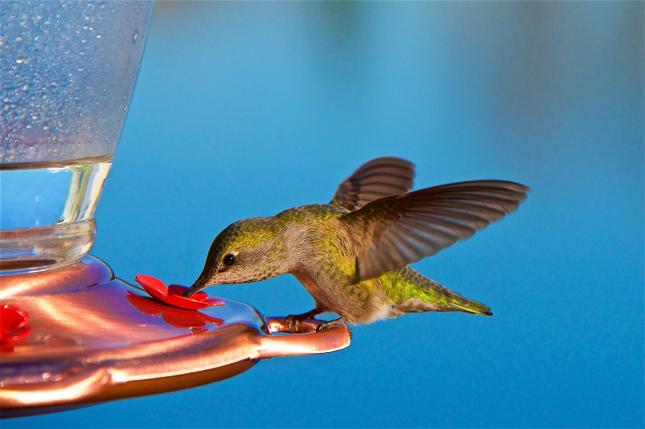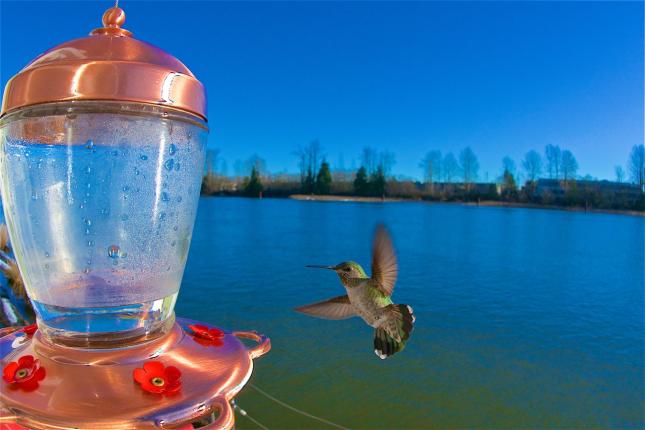 Beautiful photo's of Anna's Hummingbirds winter 2016 at a houseboat on the Fraser River. Thank-you so much for the photo's Iris Obsolon!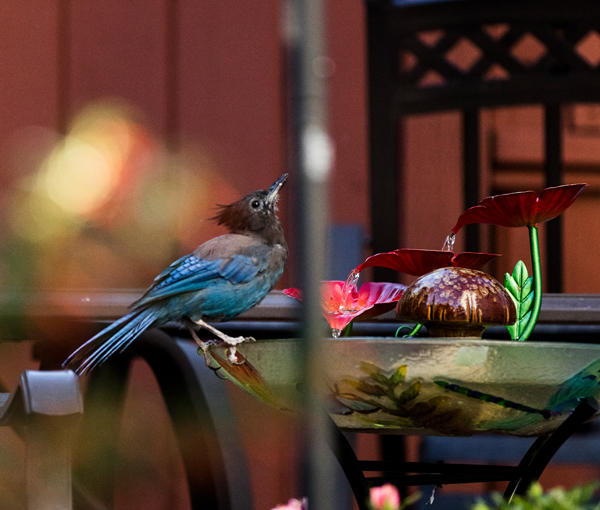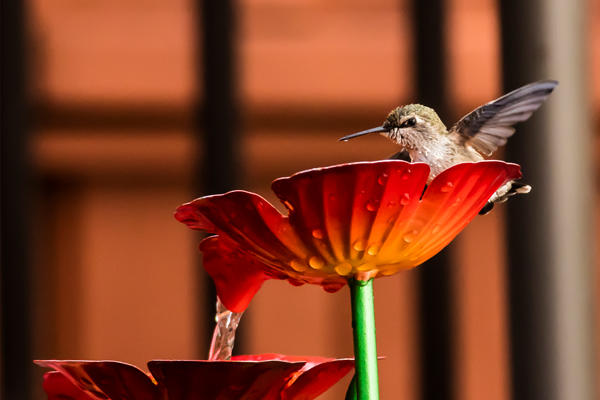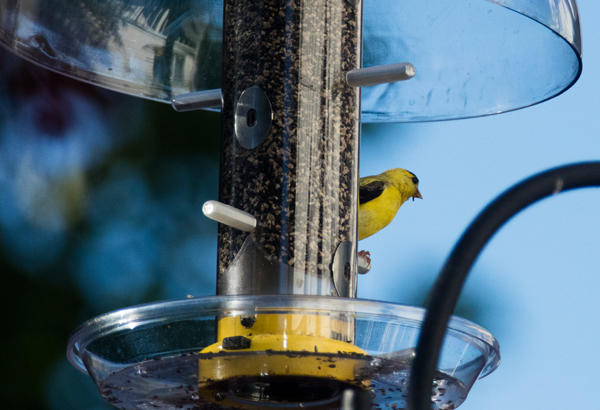 Beautiful photographs of birds in his backyard by Gordon Martin! Just a sample of his incredible work - we have some high resolution photo's in the shop as well - thank you so much Gordon!
e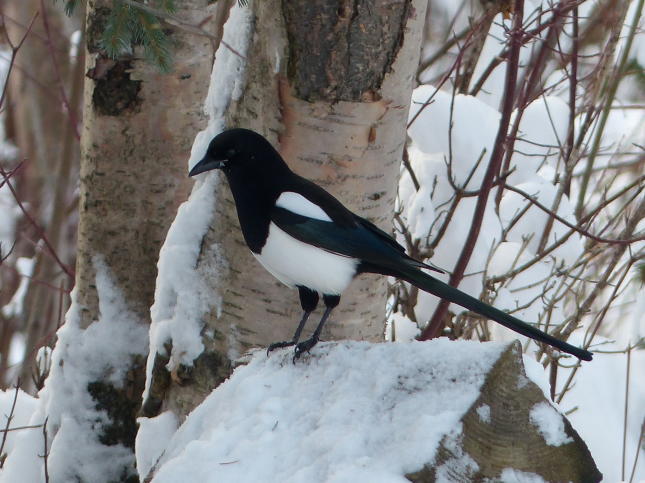 autiful Magpie in Prince George. Photo by Margaret Balduc.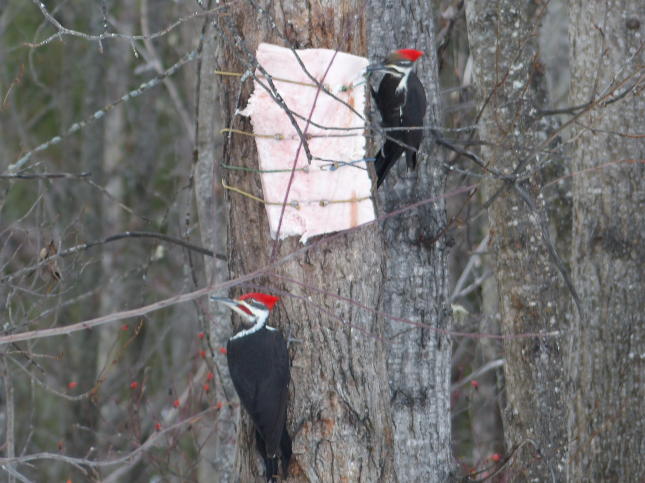 Two Pileated Woodpeckers in Prince George, BC - Photo by Margaret Bolduc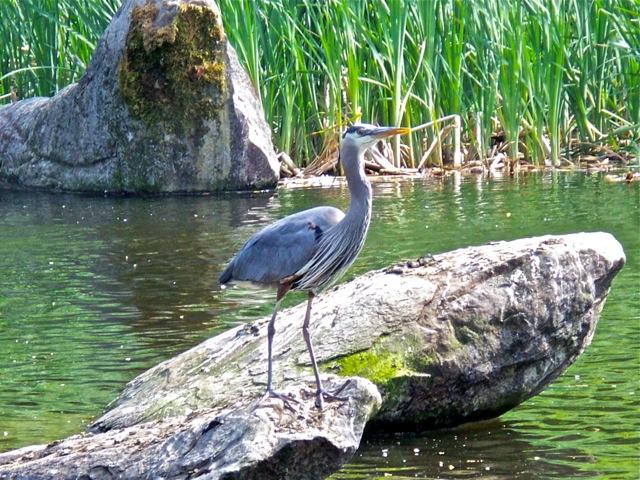 Beautiful photo of a Great Blue Heron - thank-you Keith!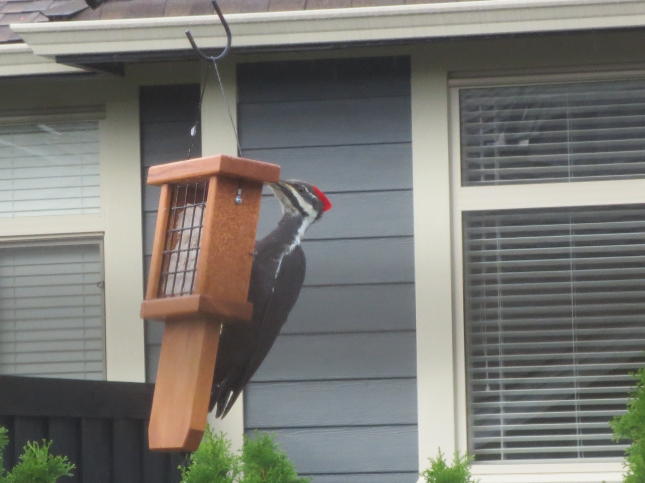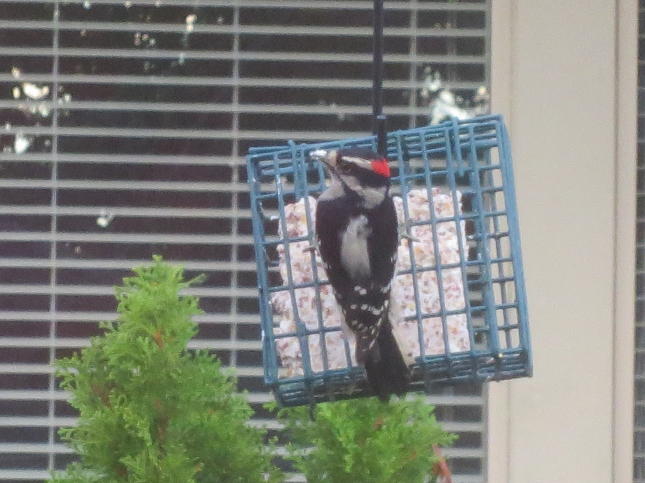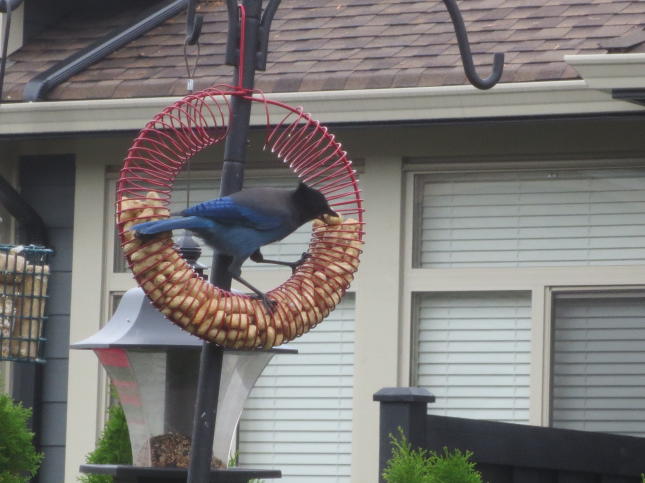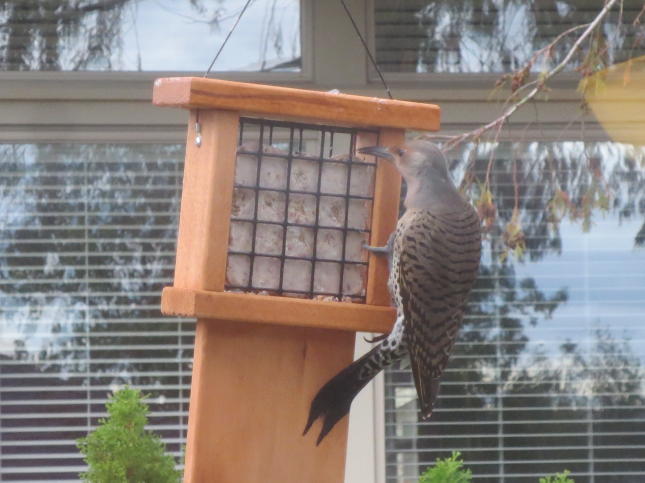 Beautiful Photos of a Downy Woodpecker, Steller's Jay and a Northern Flicker by Shaila Jeereddy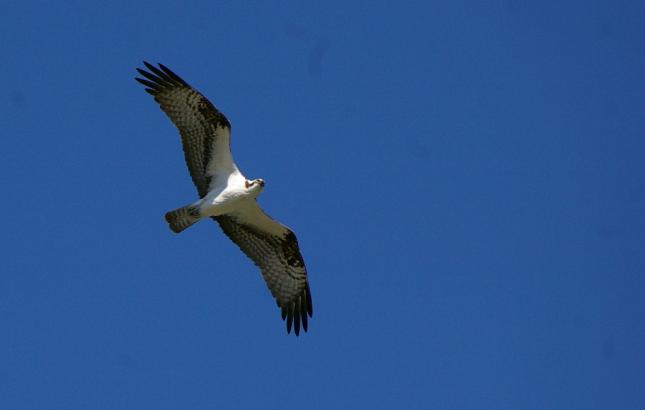 Beautiful Osprey in flight photograph by Tony Bolivier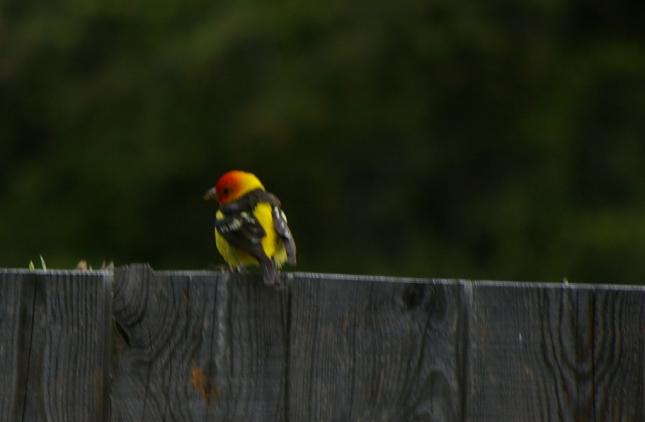 Colorful Western Tanager photo by Tony Bolivier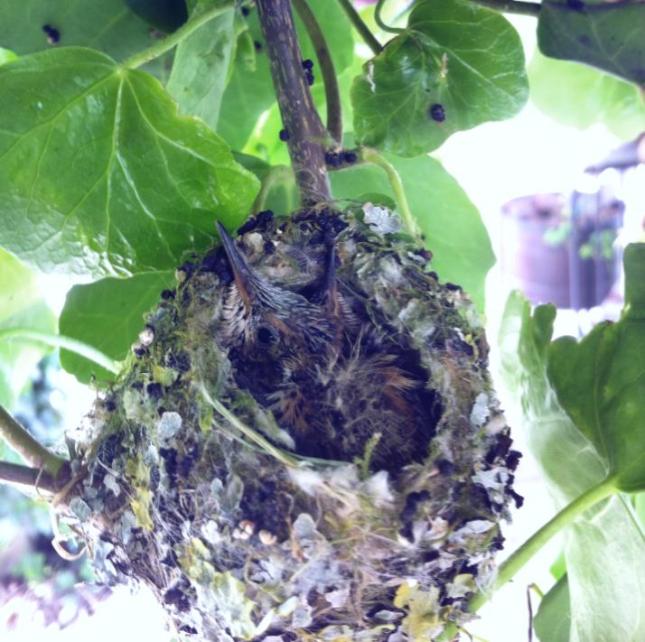 Beautiful photos of a Rufous Hummingbird Nest - thankyou for the photos Jessa Salkeld!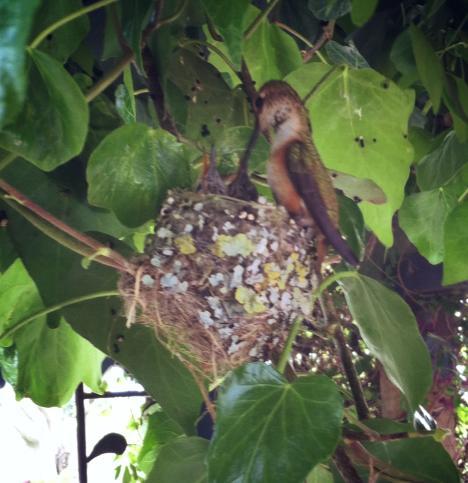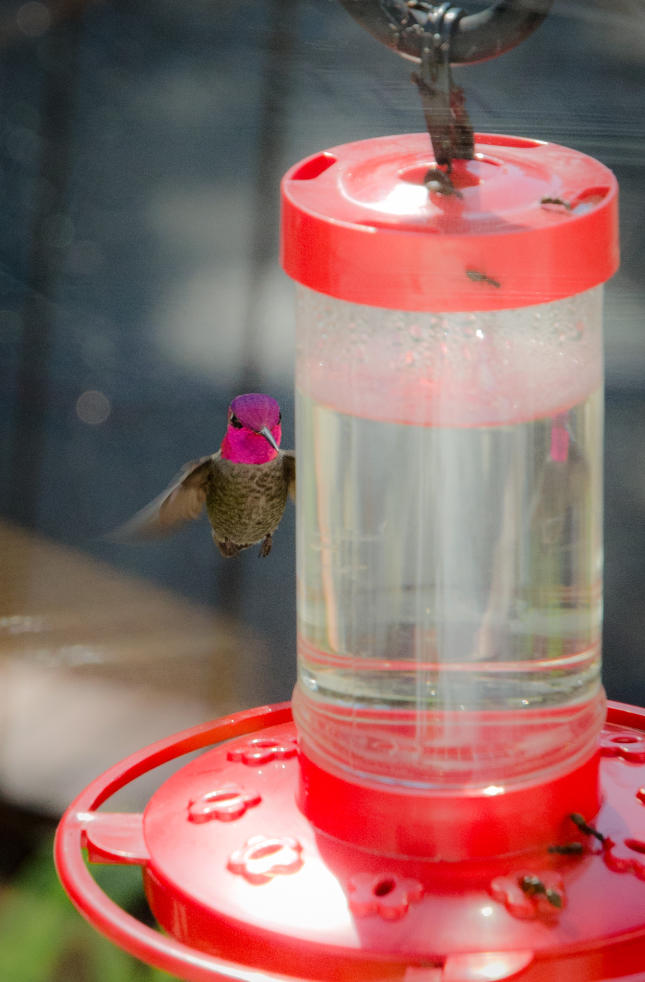 The male Anna's Hummingbirds head appears brilliant in the sunlight! Thank-you Jessa for this photo!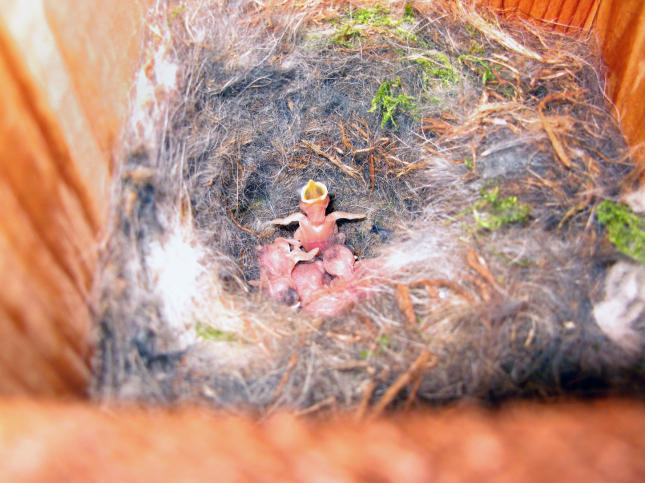 Just Hatched Chickadees! Thank-you for the photo Bruce Burley!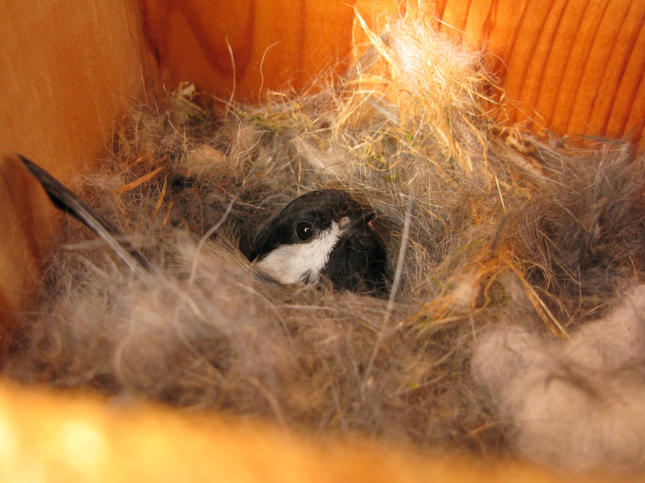 Cozy in the nest! Thank-you Bruce Burley for the photo!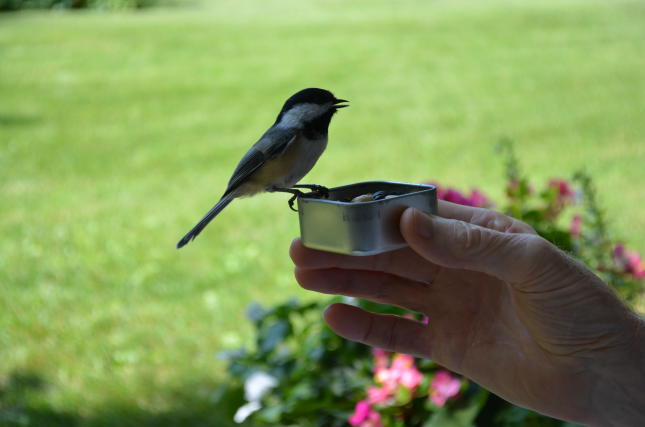 Black-Capped Chickadee feeding from hand - Thank-you Ron Dick!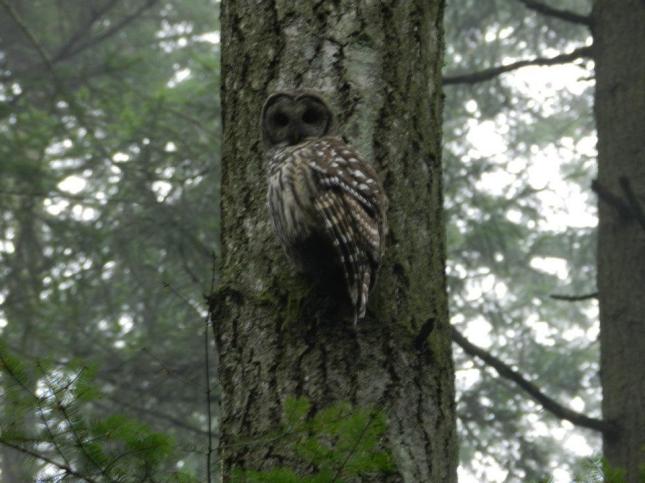 Beautiful Barred Owl Photograph - Thank-you Randy Lott!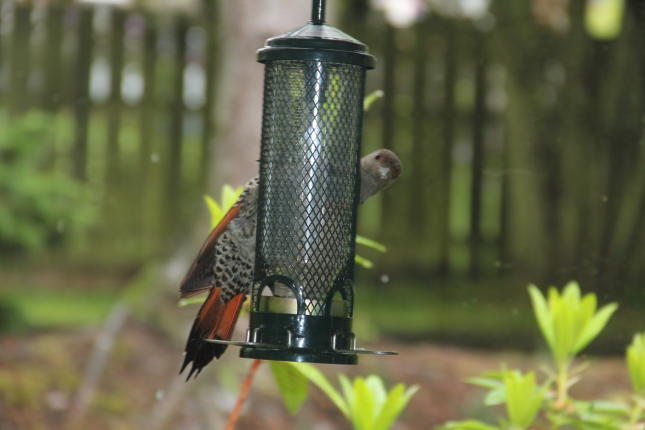 "Peek-a-Boo" - Photo by Dan Pape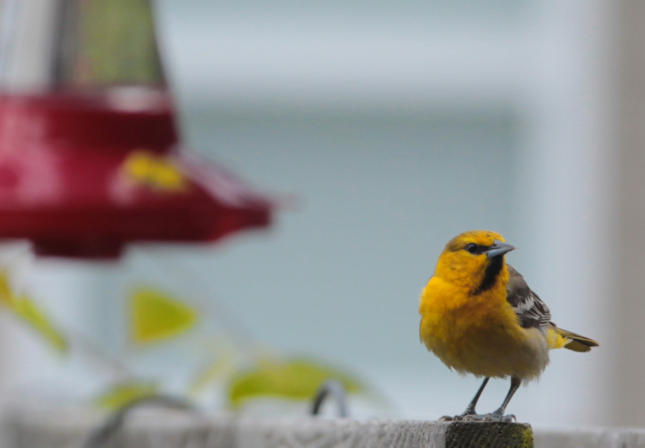 A rare sight in White Rock - a female Bullock's Oriole! Thank-you Bruce Burley!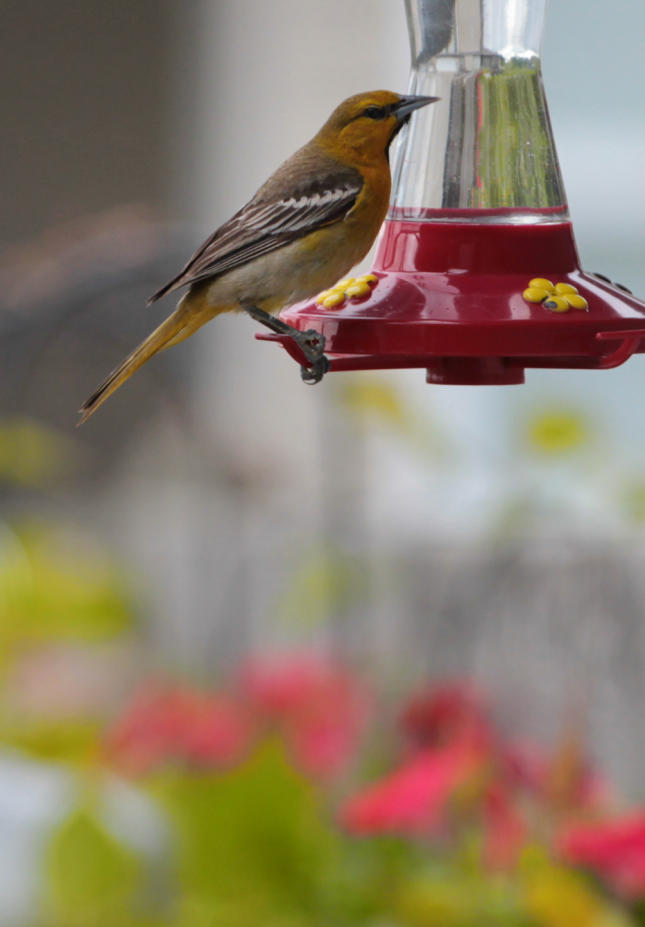 Oriole's love hummingbird feeders!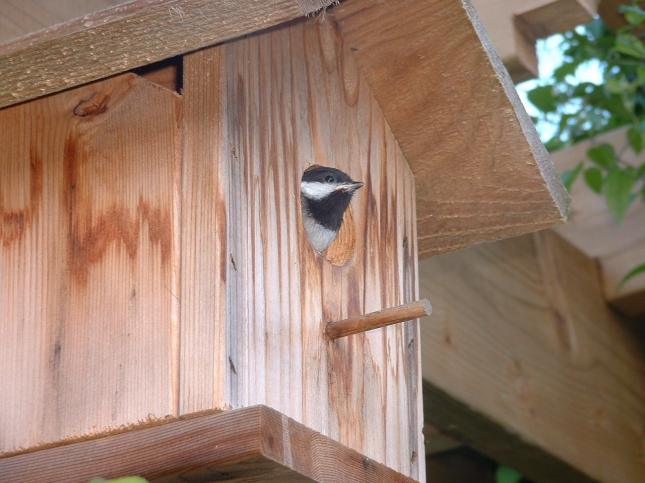 This Chickadee is leaving the nest for the first time! thank-you Joyce!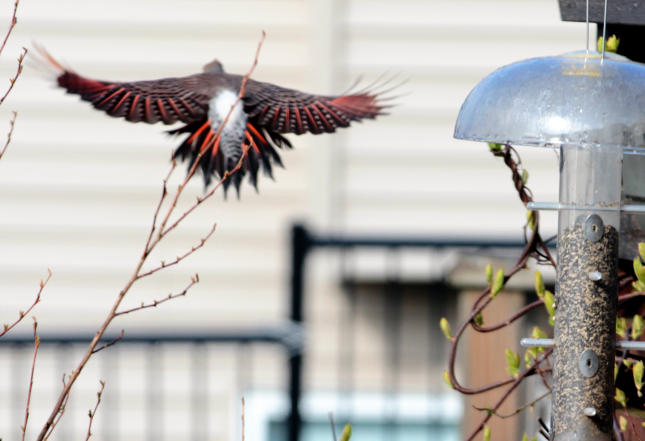 Beautiful image of a Red-Shafted Northern Flicker leaving the feeder - thankyou Bruce Burley!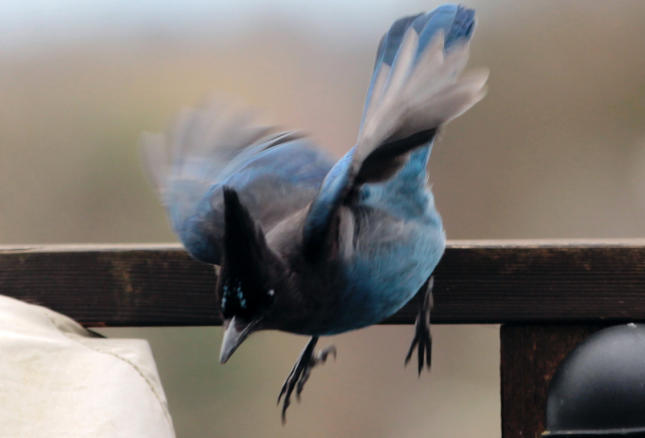 Beautiful photo captures the Steller's Jay action in flight ! Thank-you Bruce Burley!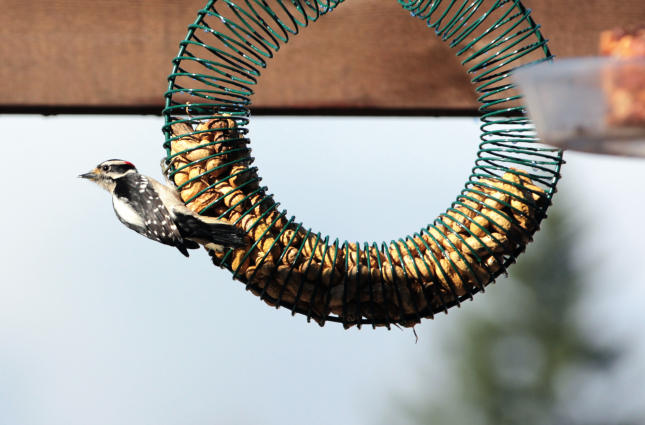 Another great shot by Bruce Burley!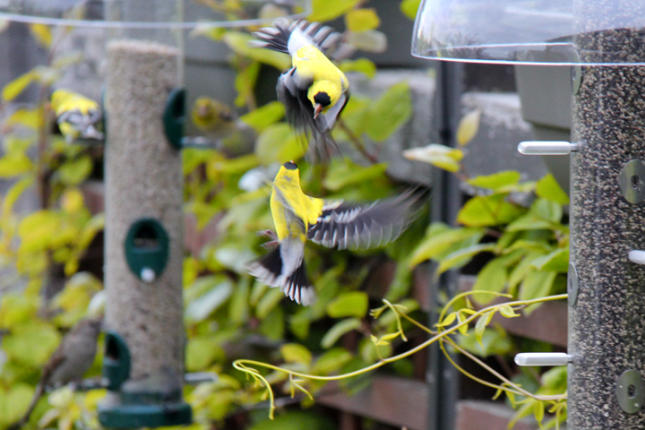 Beautiful photo of Goldfinches in flight - thank-you Bruce Burley!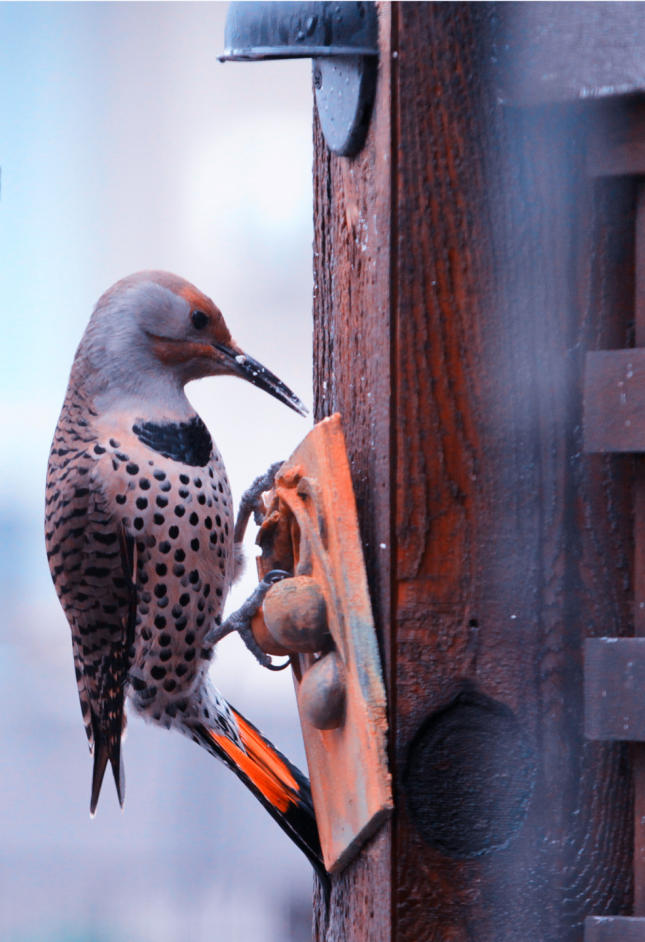 Northern Flicker at Feeder by Bruce Burley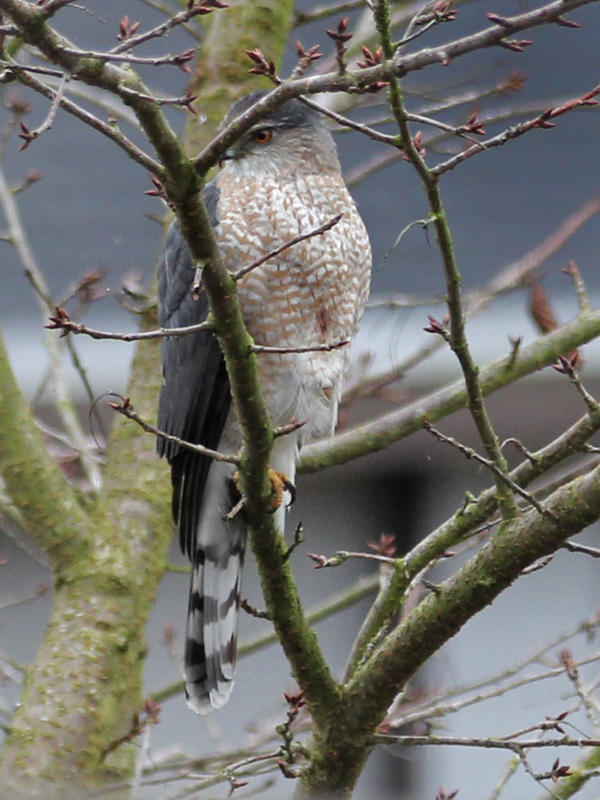 A Cooper's Hawk shows up in the back yard. Thanks for the photograph Bruce!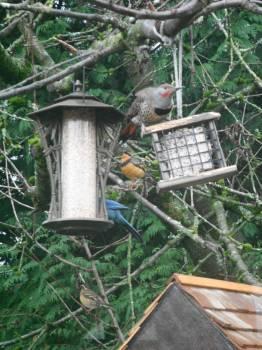 Three very colorful species all in one picture - thank-you Don Hunt!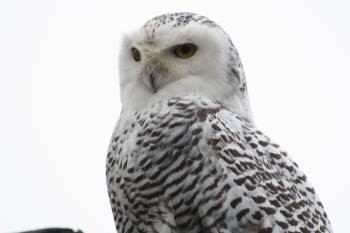 This magestic Snowy Owl was sighted in the Newton area of Surrey on Dec 20, 2011. Thank-you Judy Williamson!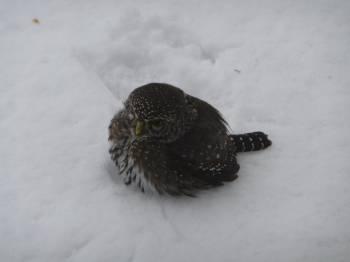 Northern Pygmy Owl in the snow in Prince George - thank-you Margaret Balduc!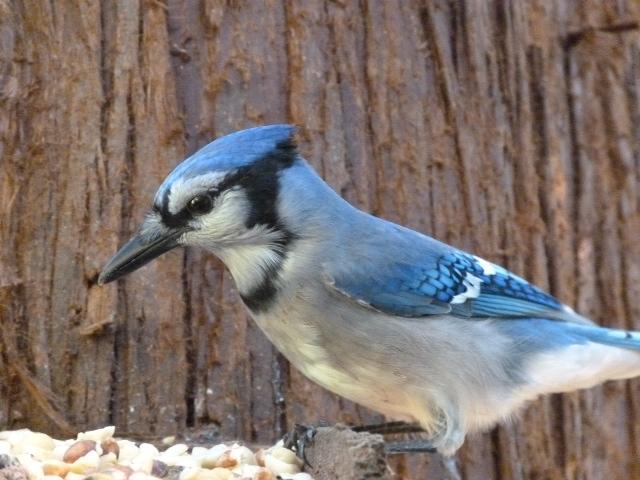 Rare Blue Jay sighted in Langley, BC - thank-you Rocky!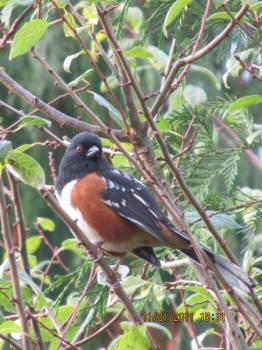 This Towhee appears to be posing for us! Thank-you Ken!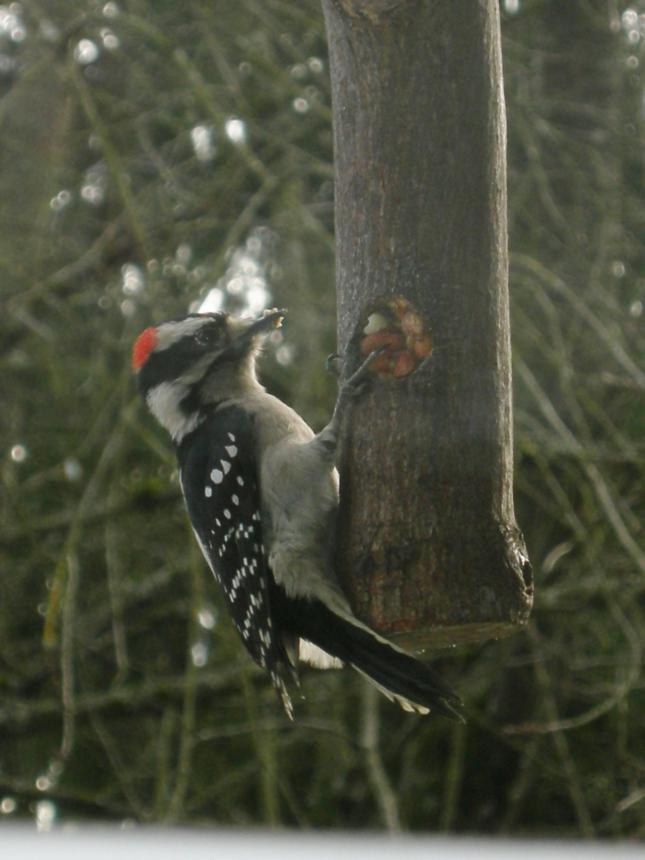 Downy Woodpecker at Peanut/Suet Feeder - thankyou Greg Tait!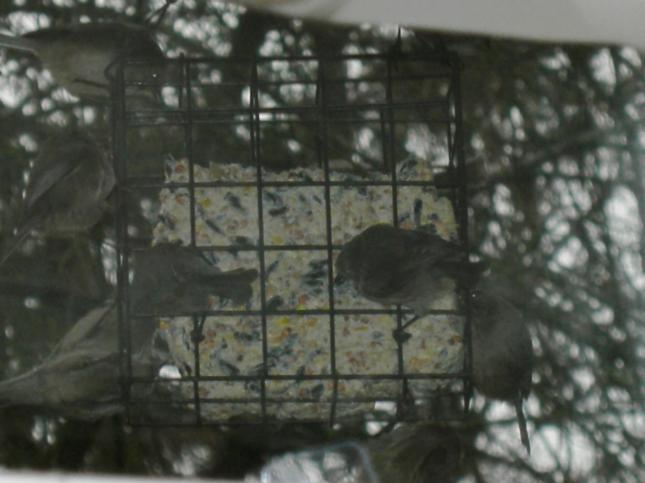 Sweet little bushtits!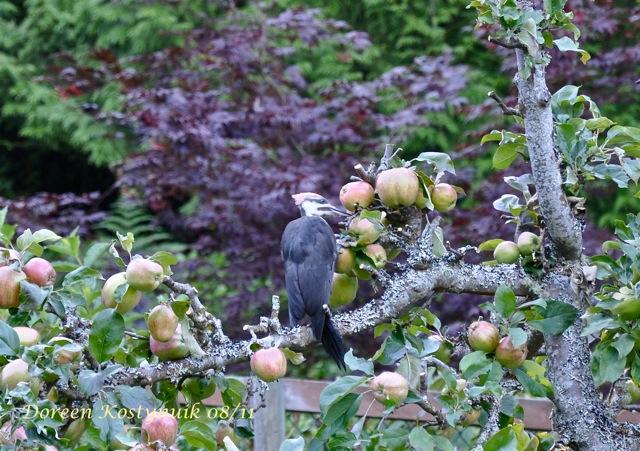 Beautiful photo of a Pileated Woodpecker enjoying Apples on a fine summer day! Thank-you Doreen!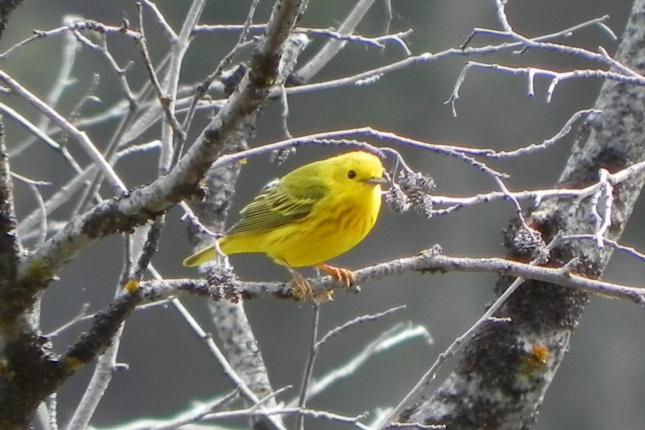 Yellow Warbler Photo - Thank-you Tina Sherwood!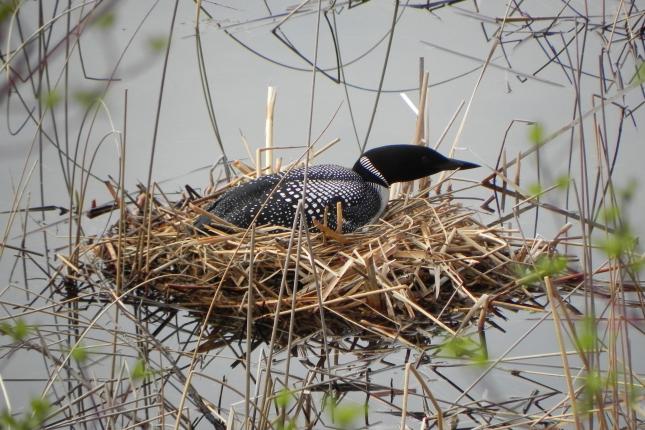 Incredible Loon photo by Tina Sherwood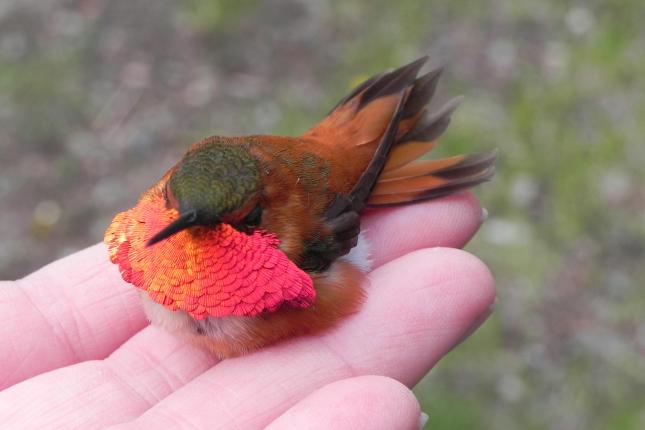 Beautiful photos of Rufous Hummingbird by Tina Sherwood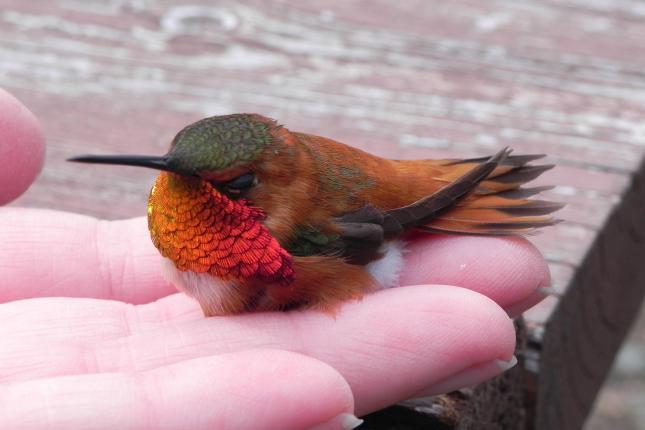 Tina Sherwood rescued this young hummingbird after it had injured itself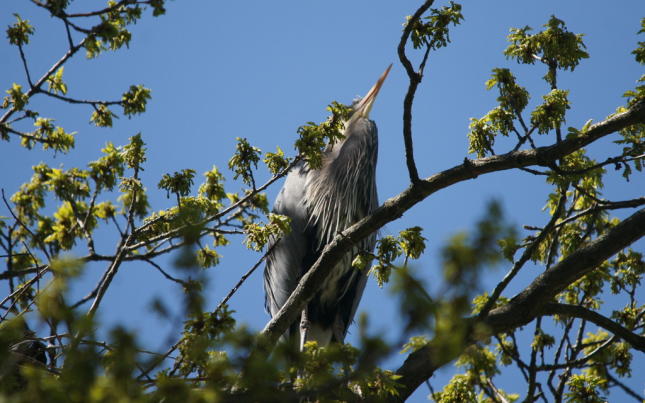 Beautiful Heron photos taken at Stanley Park Rookery on Beach Ave. Thank you Ron Mahy!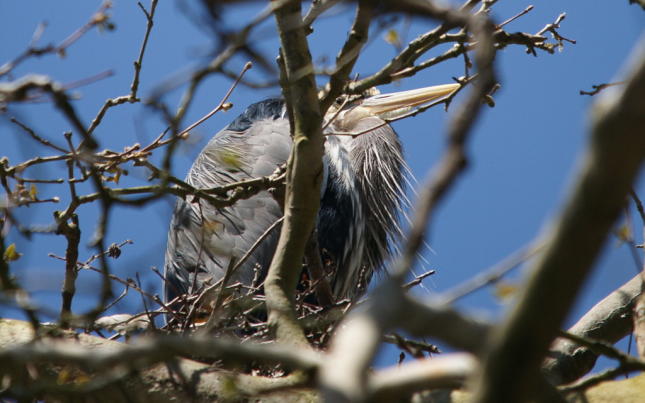 Amazing!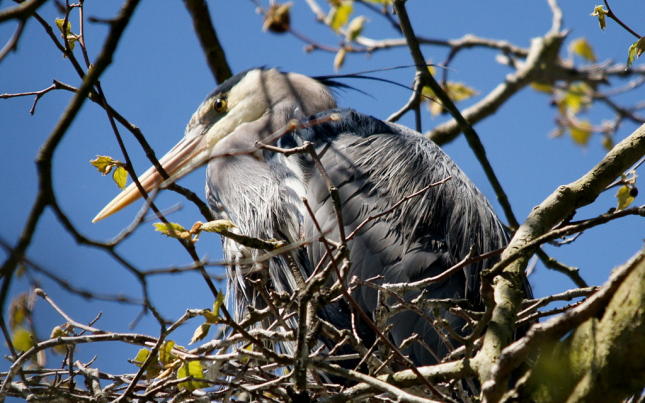 Beautiful photo's by Ron Mahy taken at Reifel Bird Sanctuary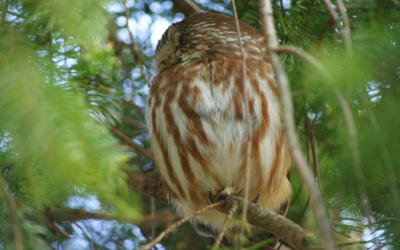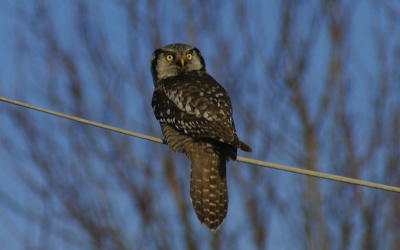 Thank-you Ron!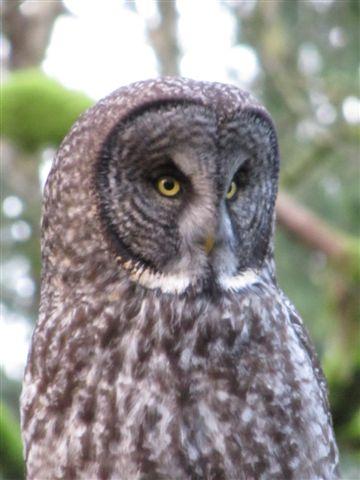 Great Grey Owl - thank-you Rocky!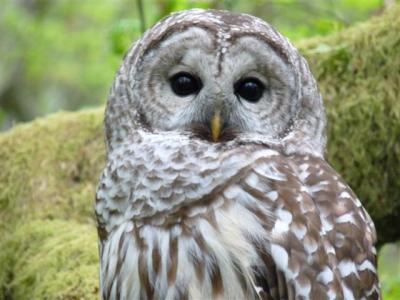 and Barred Owl too!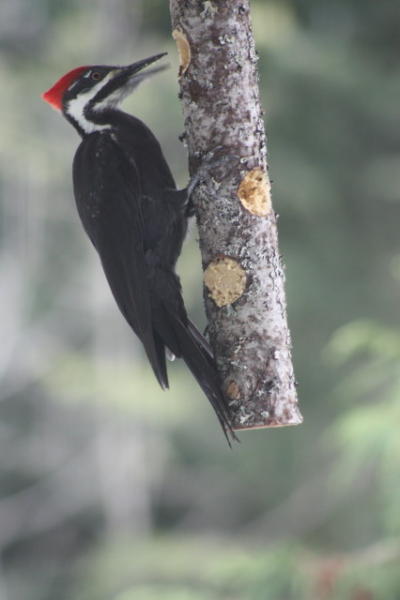 Beautiful Pileated Woodpecker eating bark butter from log feeder! Thank-you Sue & Bill from Nanaimo!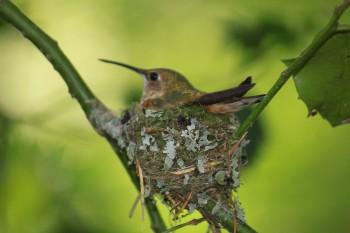 Amazing photo of Rufous Hummingbird sitting in her tiny nest! Thank-you Helen Samson!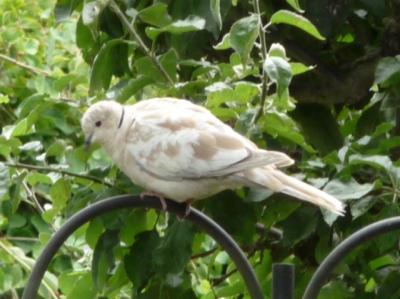 European Collared Doves at Brian Blade's backyard bird feeders! Thank-you Brian for the photo's!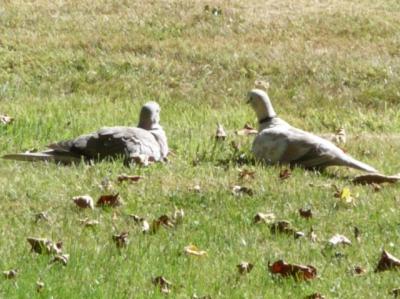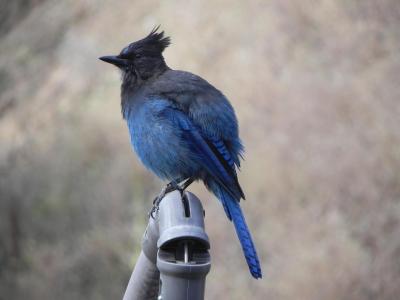 This Jay looks like he has just left the bird bath! Thanks Tina Sherwood!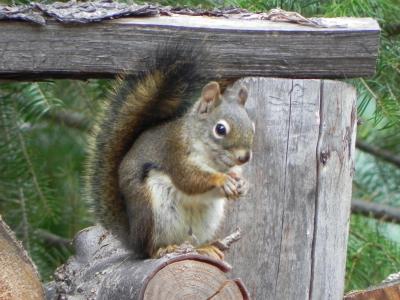 A posing Squirrel!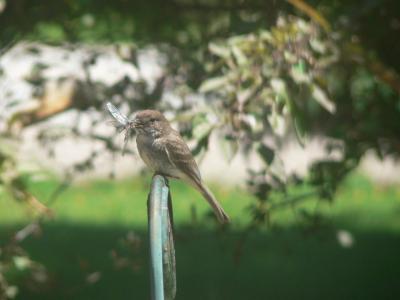 Eastern Kingbird with Dragonfly Snack! Thank you Jaana from Ontario!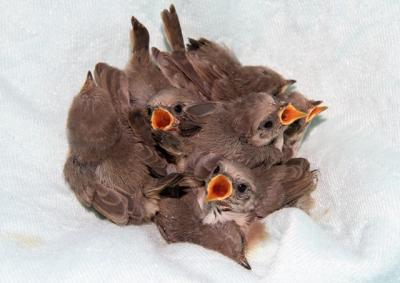 These Baby Bushtits were rescued by a former WBU Employee, Rose Wilson. Thanks to her knowledge, they are safe in the caring hands of Wildlife Rescue!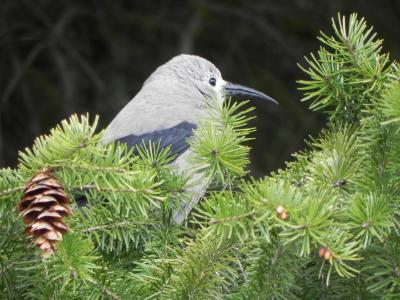 This beautiful photo of a Clarke's Nutcracker taken by Tina Sherwood at her cabin!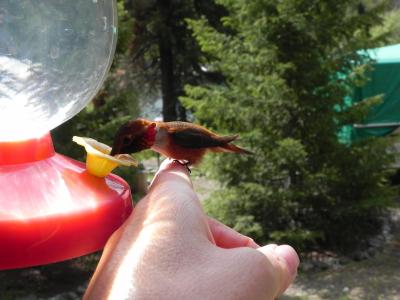 Fiesty little Rufos Hummingbird using a finger as a perch! Thanks again Tina!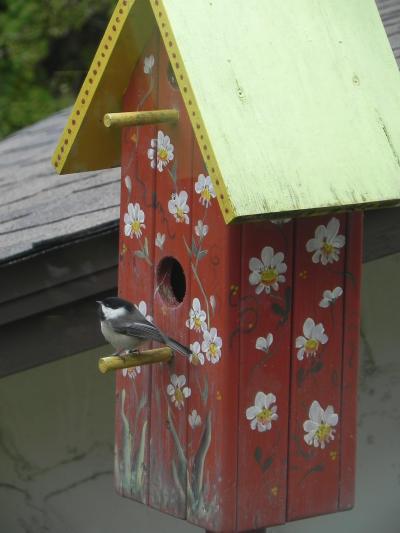 Chickadee checking out a new home! - Thank-you Tina Sherwood!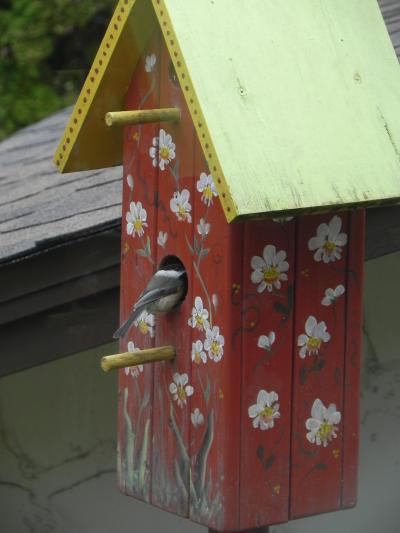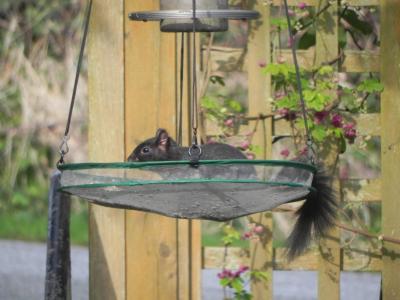 This squirrel is making the most of a squirrel proof situation! Thanks again Tina!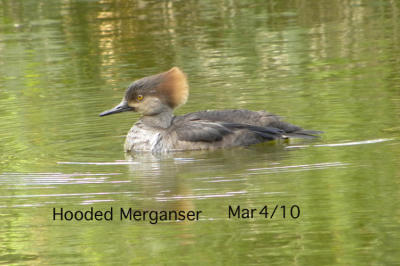 Photos by Colin in Richmond!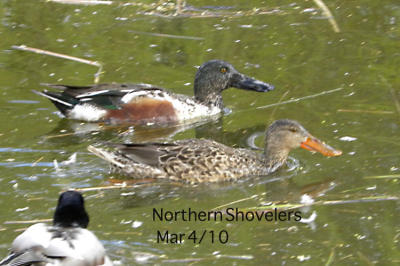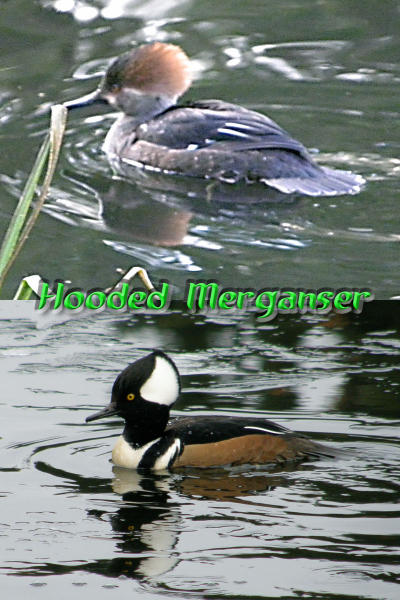 Great Photo's Colin!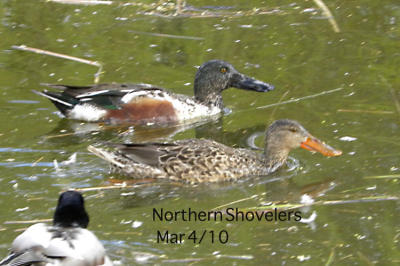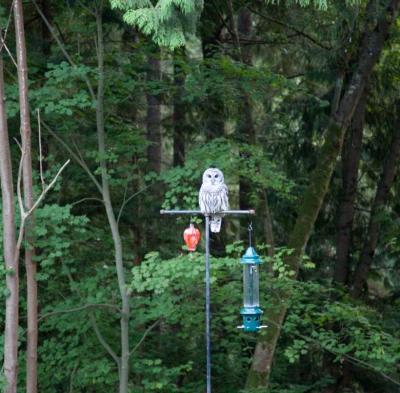 This Barred Owl is not visiting for Bird Seed! Thank-you Steve Sache!
Hawk Photo - Thank you Garrit!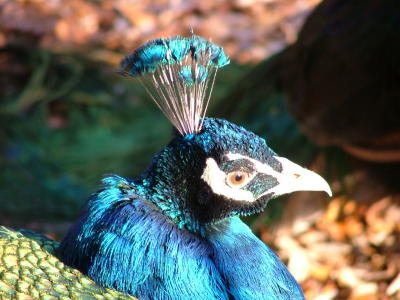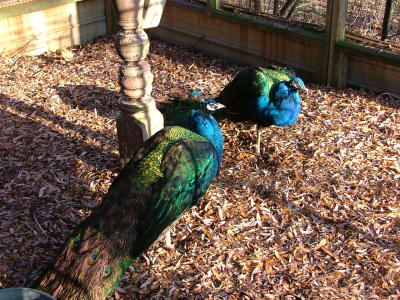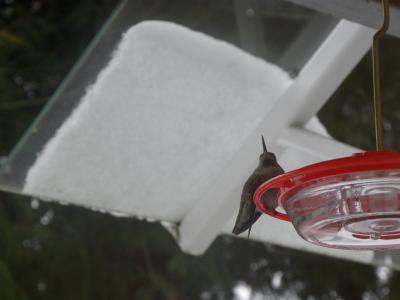 Female Anna's Hummingbird at South Surrey Feeder December 14/09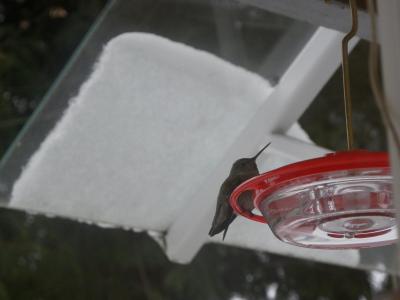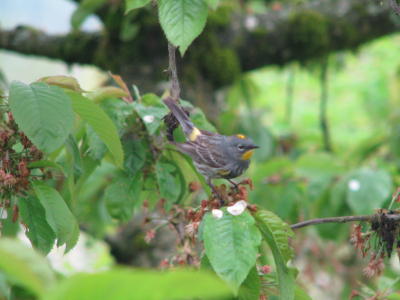 Beautiful Warbler Photos!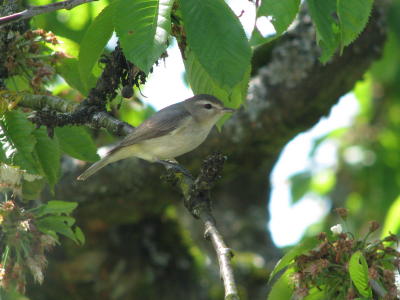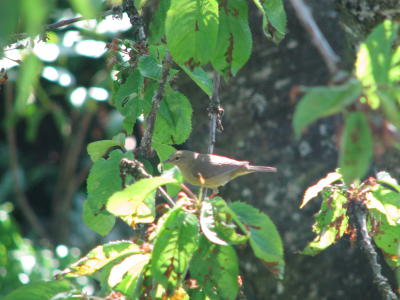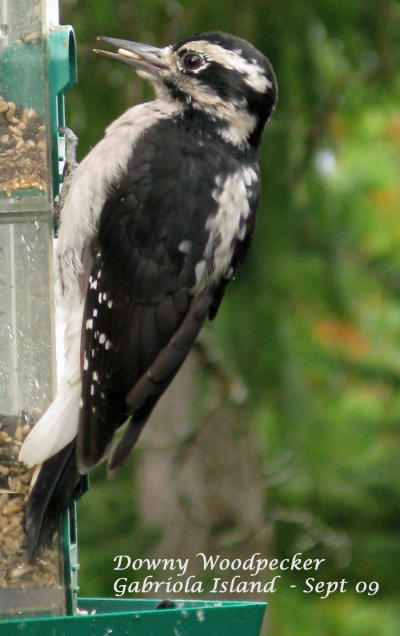 Beautiful Downy Woodpecker close up. Thank-you Mary Louise Wright!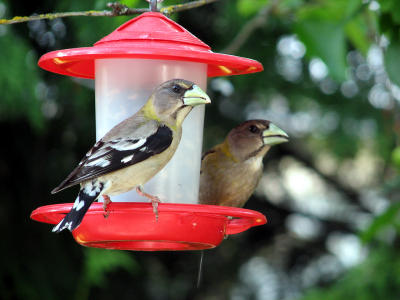 Evening Grosbeaks visit a South Surrey Bird Feeder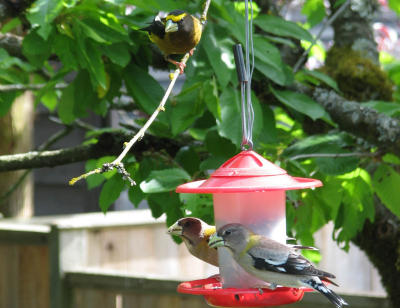 Male Evening Grosbeak looks to visit the feeder!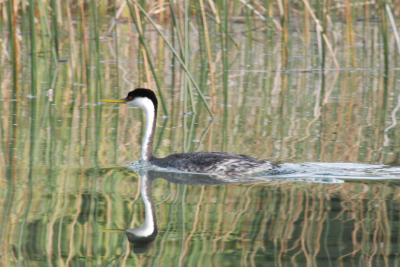 Beautiful Photo of Western Grebe in September. Thank you Tina Sherwood!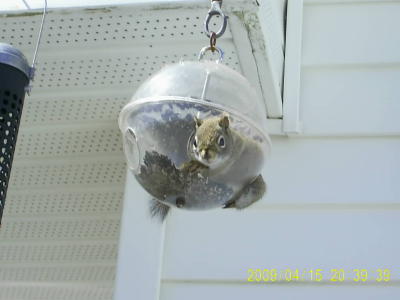 This Squirrel is making himself right at home!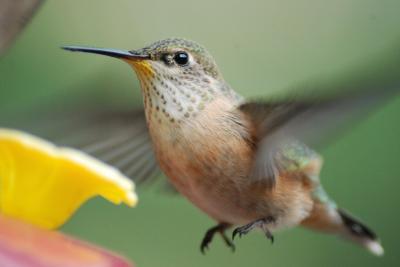 Rufous Hummingbird in Flight in Princeton, BC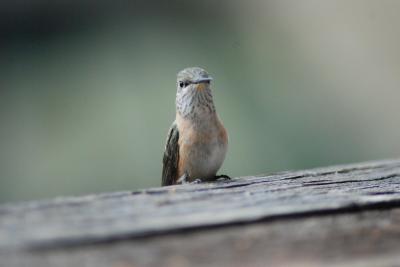 Hummingbird in Princeton, BC - thank-you Tina Sherwood!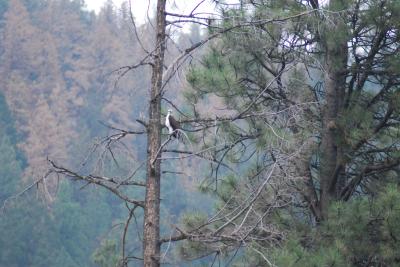 Osprey in Princeton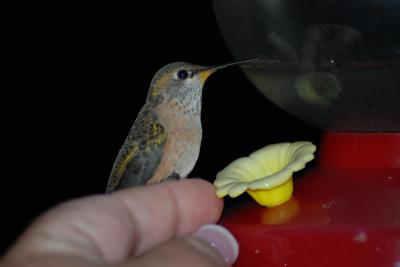 Amazing Hummingbird on finger !
Downy Woodpecker at Tail Prop Feeder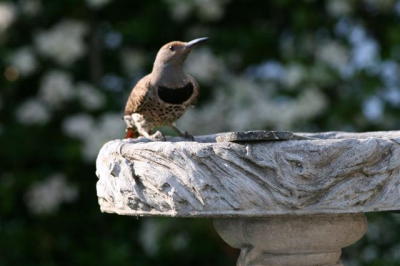 Northern Flicker enjoying a bath!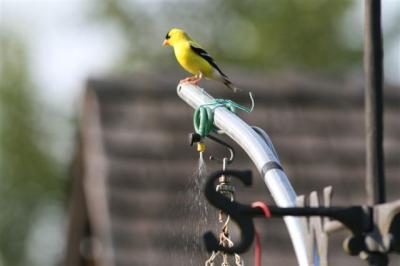 American Goldfinch enjoying misting water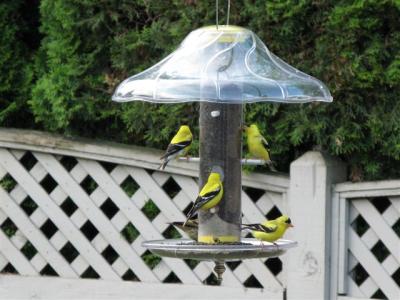 Beautiful Goldfinches at Finch Feeder!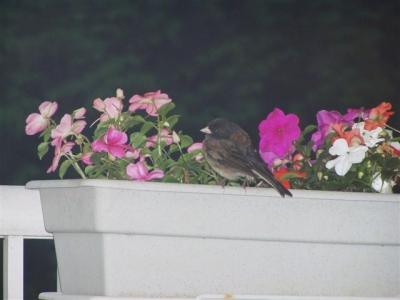 This Junco is guarding it's nest below in the Ivy! Thank-you Bonnie!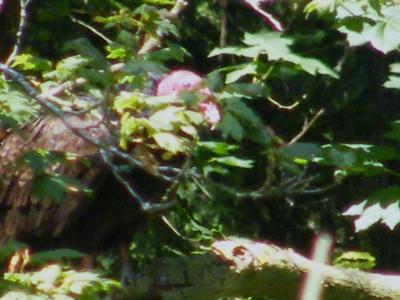 Hiding in the Trees! Photo of A Turkey Vulture in Aldergrove
Rufous Hummingbird approaching WBU Feeder, thanks Tim King!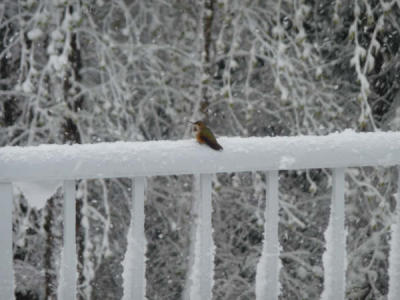 Hummingbird in a late spring snow! Thanks Margaret Bolduc!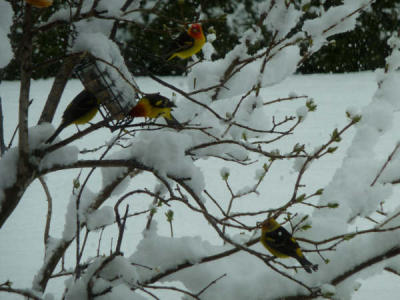 Western Tanagers in the same late spring snow!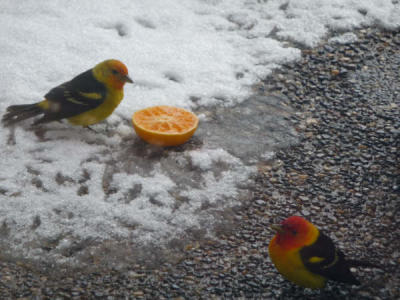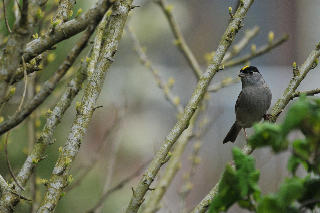 Golden Crowned Sparrow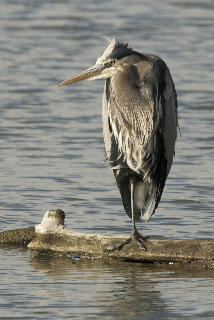 This photo captures the grace of the Great Blue Heron. Thank-you Tim King!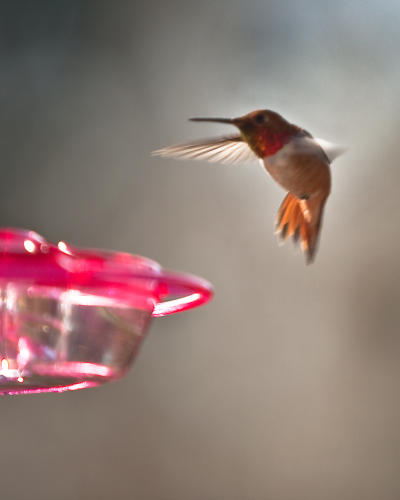 Amazing Rufous Hummingbird Photos by Greg Raymond!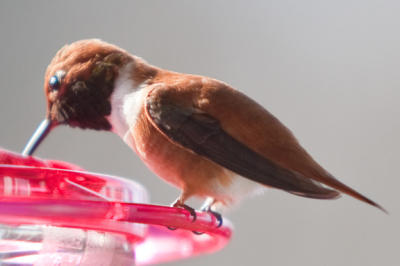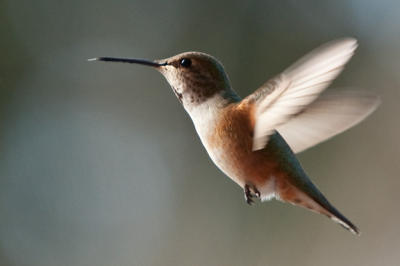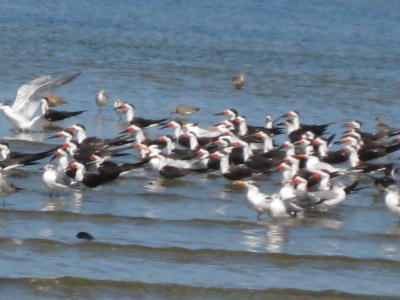 Gulls in Mexico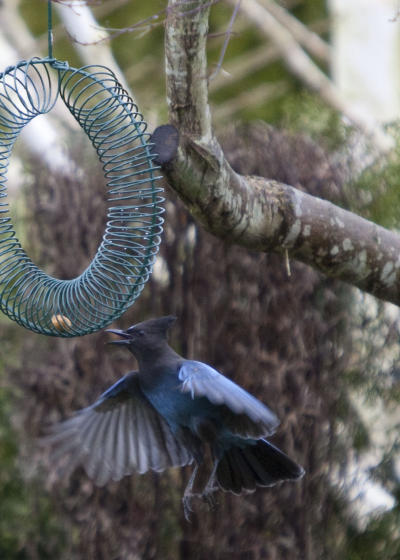 This Jay will get that last peanut ....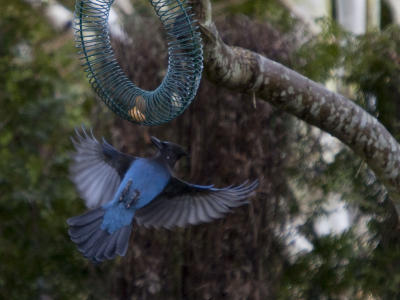 What a determined Jay! Thank-you Greg!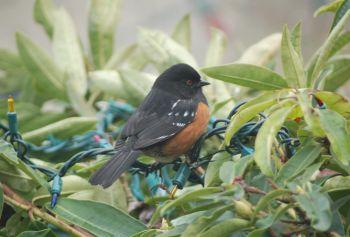 Spotted Towhee enjoys the Christmas Season!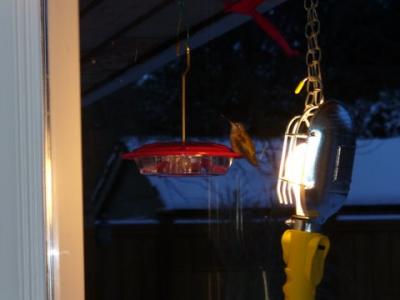 One great way to keep the hummingbird nectar from freezing on this cold winter day in South Surrey!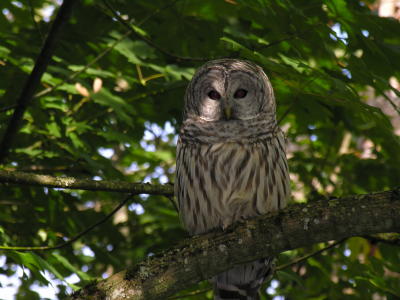 Barred Owl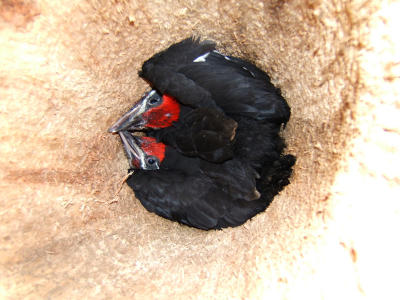 Is this not an amazing photo of Pileated Woodpecker Fledglings!
(Thank-you Colin!)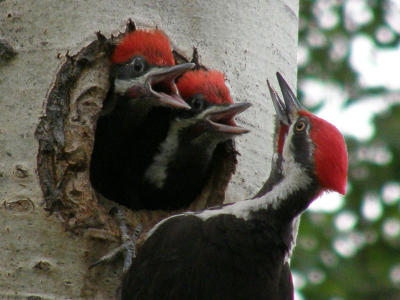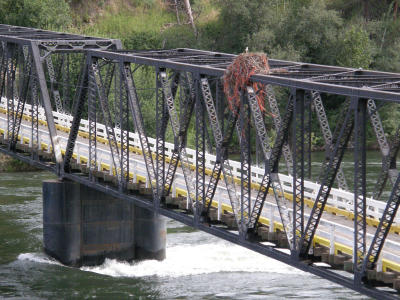 Osprey Nest - A perfect Location!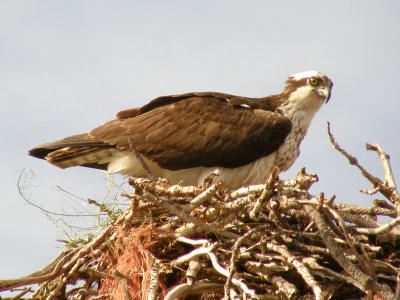 A Closer Look!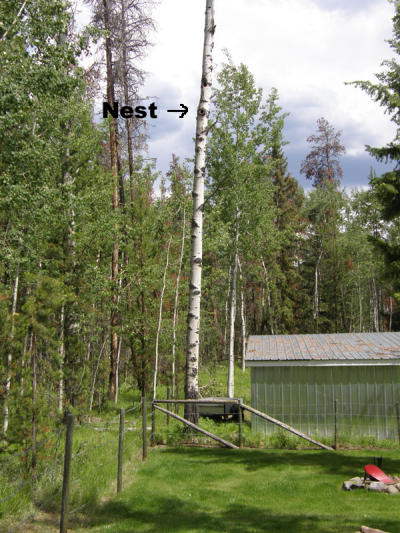 Goldeneye Family nest about 35 feet high in tree. Colin watched as the ducklings left the nest, dropping to the ground and were led to nearby Green Lake...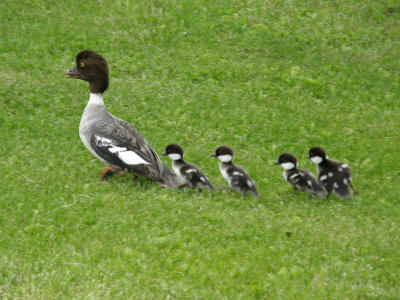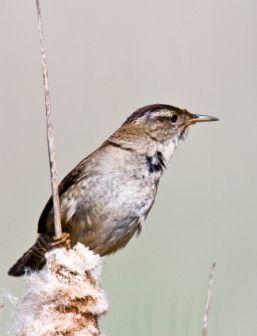 Marsh Wren
Beautiful Cedar Waxwing !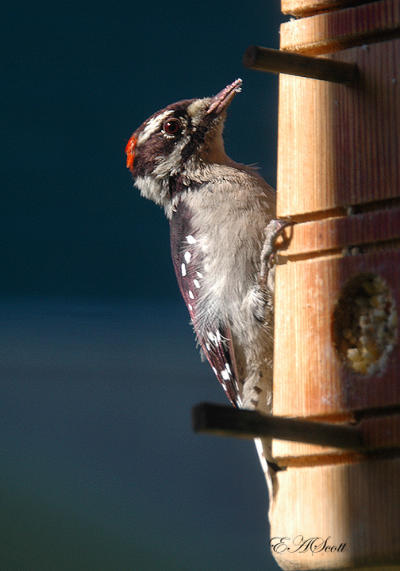 Downy Woodpecker by Elizabeth Scott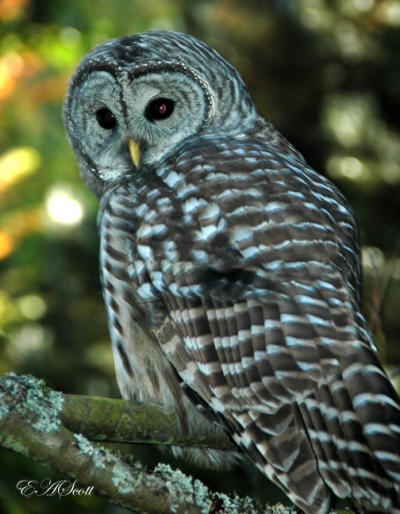 Amazing Barred Owl Photo!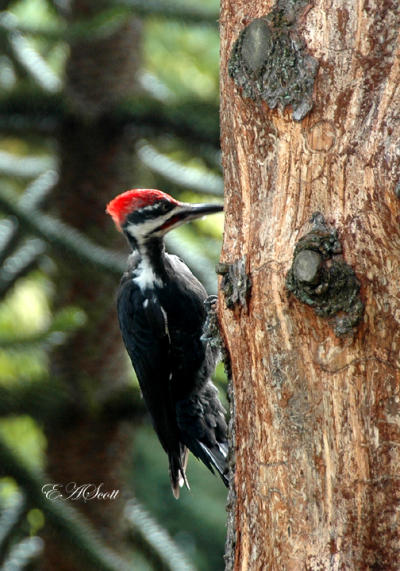 Pileated Woodpecker by Elizabeth Scott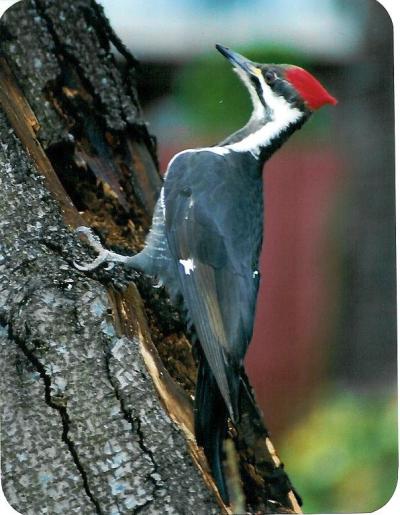 Pileated Woodpecker on aged Tree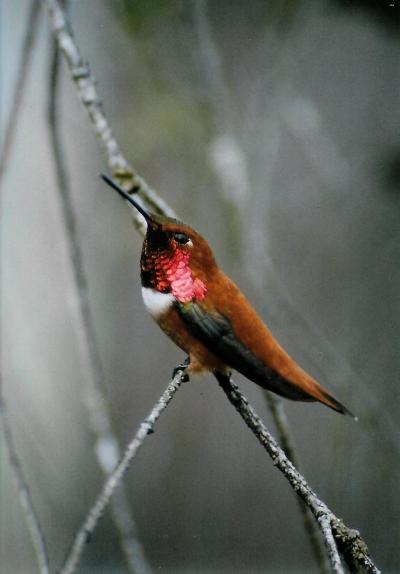 Beautiful Male Rufous Hummingbird in May
Curious Squirrel by Lori G.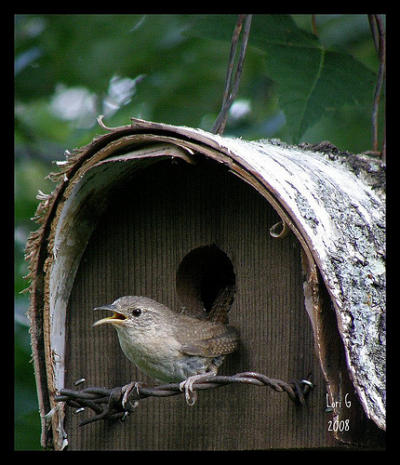 Fiesty Wren at Wren House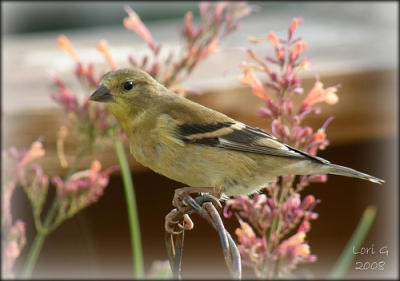 Beautiful Goldfinch photos by Lori G.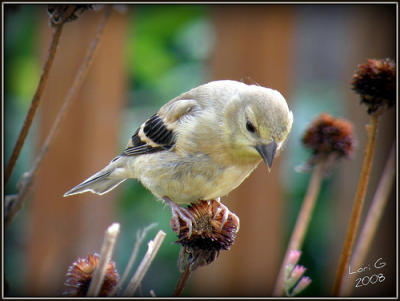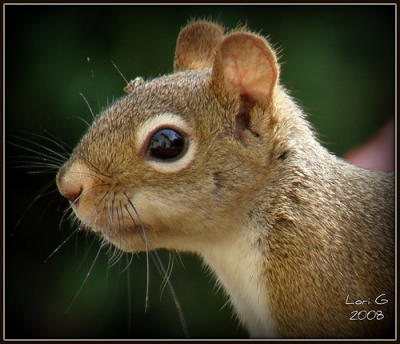 Incredible squirrel photo's!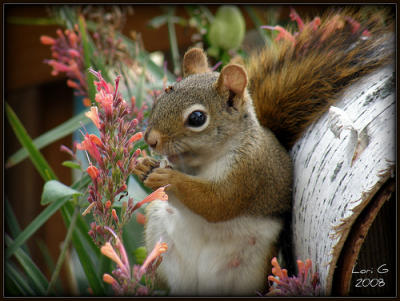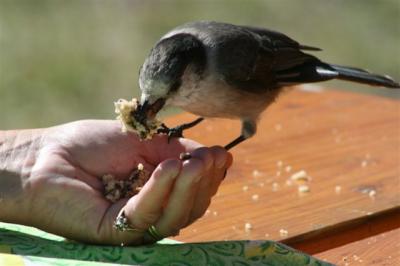 Grey Jay At Manning Park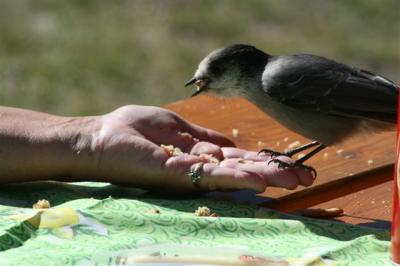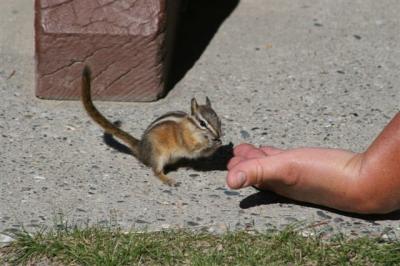 Chipmunk at Manning Park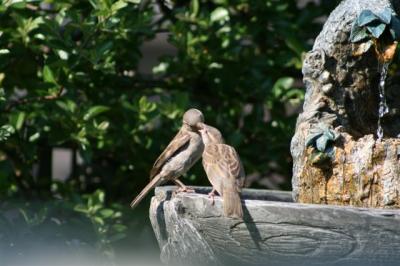 Mother & Child

Rufous Hummingbird bathing in Fountain

Enjoying a family bath!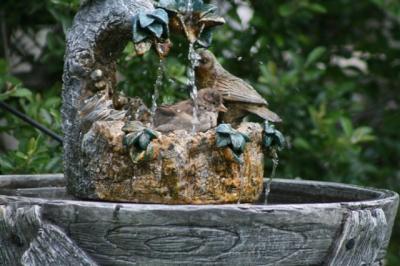 A perfect Shower!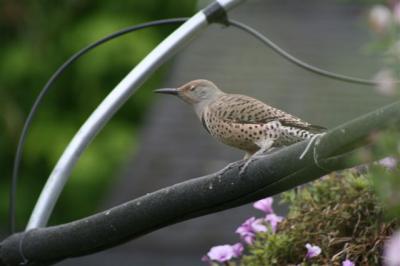 Female Northern Flicker

Northern Flicker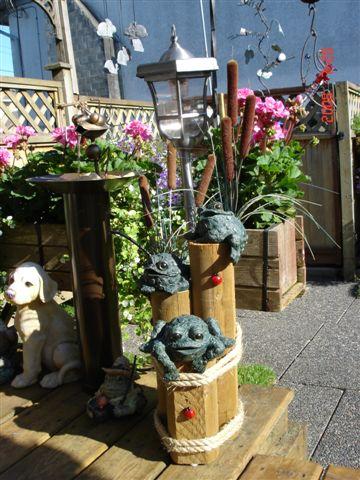 Some unusual backyard visitors!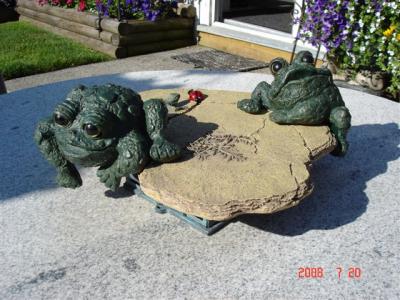 Male Black-Headed Grosbeak
Stellar's Jay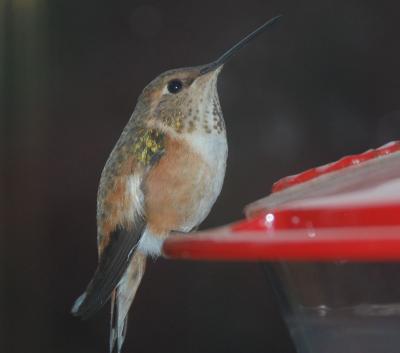 Juvenile Rufous Hummingbird
Pileated Woodpecker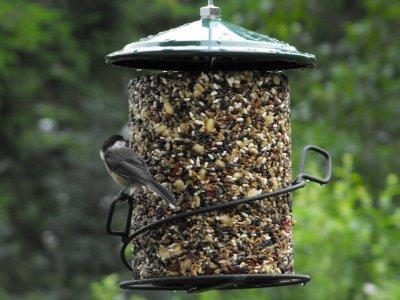 Chickadee at Seed Cylinder Feeder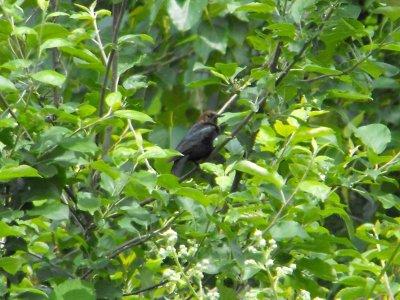 Cowbird

Male Downy Woodpecker

Red Breasted Nuthatch at Peanut Feeder
Male Downy Woodpecker eating Peanuts in Shell!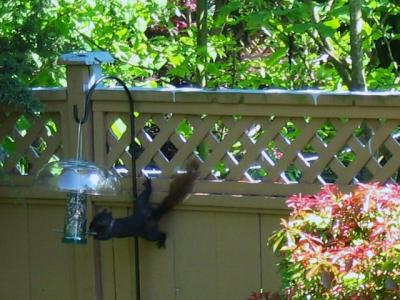 Squirrel Acrobat!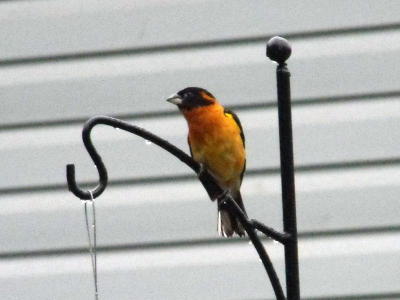 Black Headed Grosbeak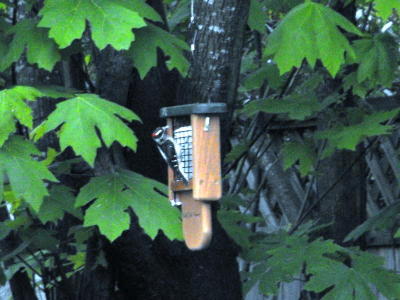 Downy Woodpecker at WBU Tail Prop Feeder

Vultures on the beach in Mexico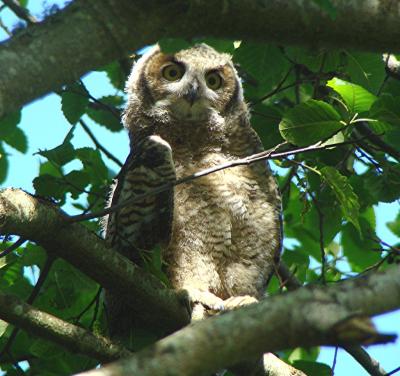 Great Horned Owl Fledgling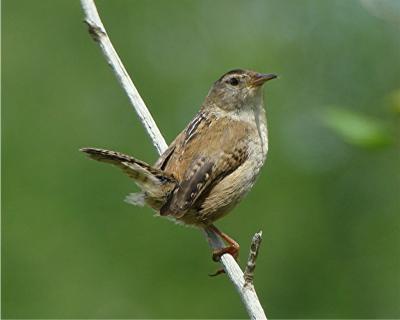 Marsh Wren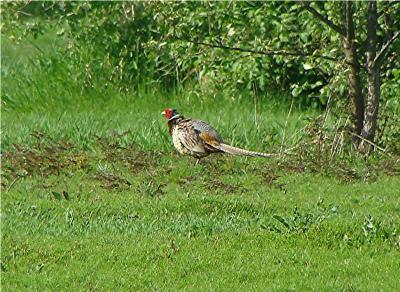 Pheasant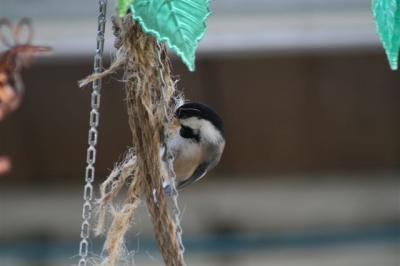 Chickadee using hanging rope to make his home!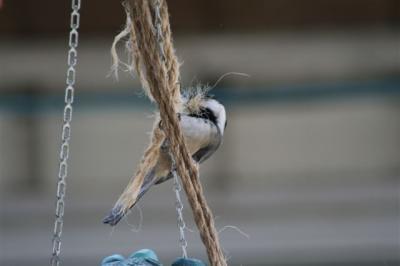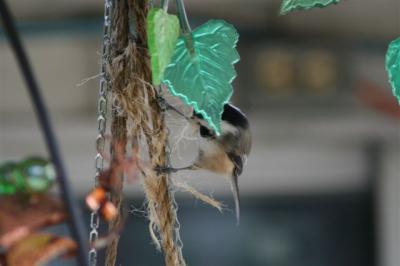 Spotted Towhee In Langley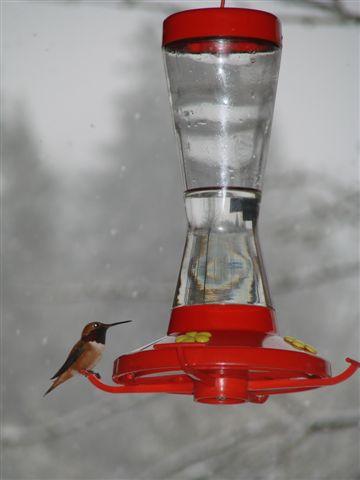 Rufous Hummingbird in early April Snowstorm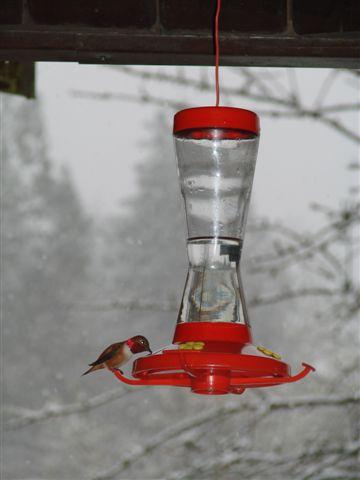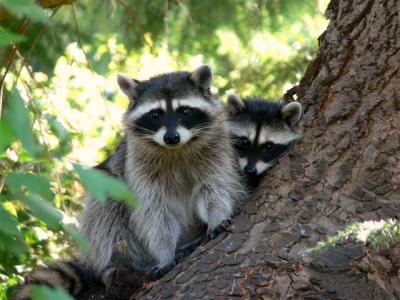 Racoons in the Back Yard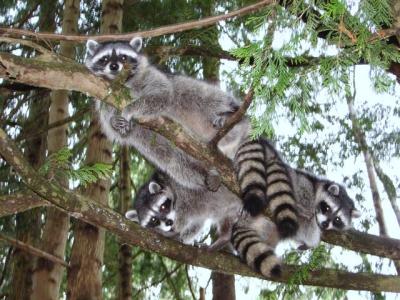 Just Hanging Out!
A very enthusiastic bather!

This Egret posed for me on the beach in Zihuatinejo, Mexico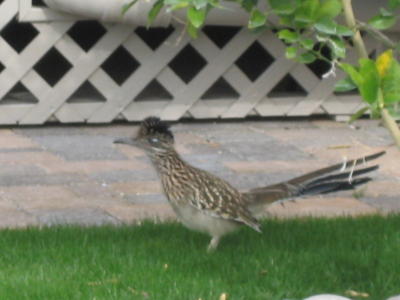 One hour before leaving Palm Springs, I commented that I had not seen a Roadrunner when this agressive funny bird arrived on que for a picture!
Black Chinned Hummingbird in Palm Springs at Wild Birds Unlimited Nectar Feeder